In the alternate reality that Malaysian artist Wong Hoy Cheong imagines and constructs in Re-Looking, Austria is a former colony of the once mighty and powerful Malaysian Empire, subjugated to its coloniser for a period of several hundred years – yes, no need to get your glasses, you read that right!
His fictional history of Malaysia's rule over Austria and an imagined Austrian postcolonial condition is presented in an immersive installation, comprising a living room with a documentary playing on a television set, old colonial photographs on the wall, as well as a website (sadly, now defunct) which viewers could access on a laptop computer in the room.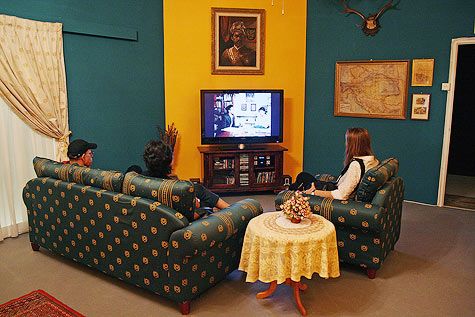 Step into the installation and you experience a disconcerting and slightly off-balance feeling – as if you've been plonked into a liminal space that's halfway between reality and imagination. The colonial photographs on the walls seem familiar – but look a little closer and, where you'd expect to see a Chinese, Malay or Indian face, there is, instead a Caucasian one.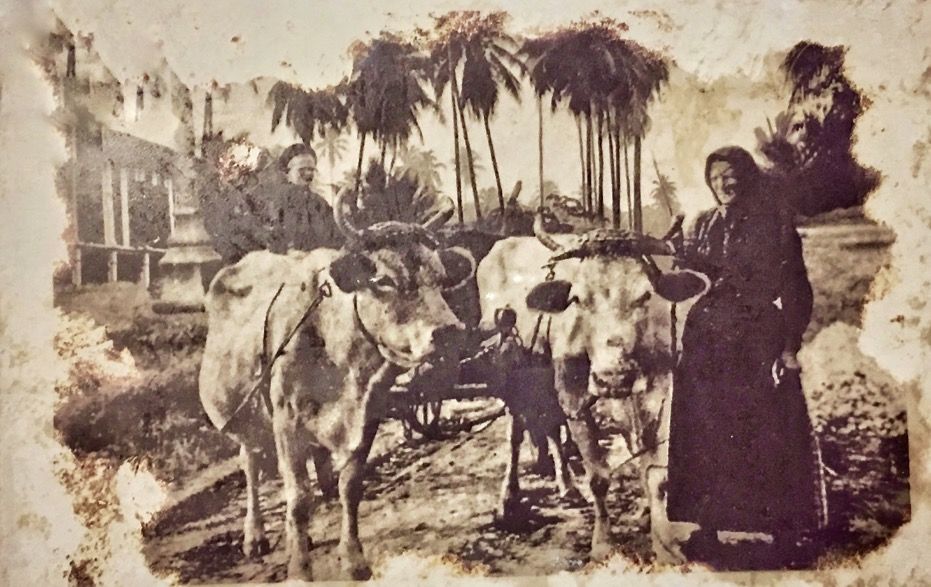 Re-Looking is also the title of a mock documentary series shown on the "Malaysian Broadcasting Corporation" or MBC, television channel. An episode of the series, entitled Lust & Empire: The Discreet Rule of Malaysia in Austria 1683 – 1955 plays on the television set in the room. In the documentary, we are taken through a brief history of how Malaysia came to colonise Austria in the 17th century and its rule over Austria until Independence in 1955.
The documentary then moves on to "real-life" postcolonial experiences in modern-day Austria, including interviews with Austrian migrant workers in Malaysia; with Franz Pöcksteiner, a cleaner in Austria whose father died fighting for Malaysia in World War II; as well with as a teenage Austrian who is into Malaysian pop culture! It is these stories that give the documentary a particular poignancy, for it deals not merely with the larger national and political impact of colonialism but also with what happens to people – both coloniser and colonised – on an intimate and personal level.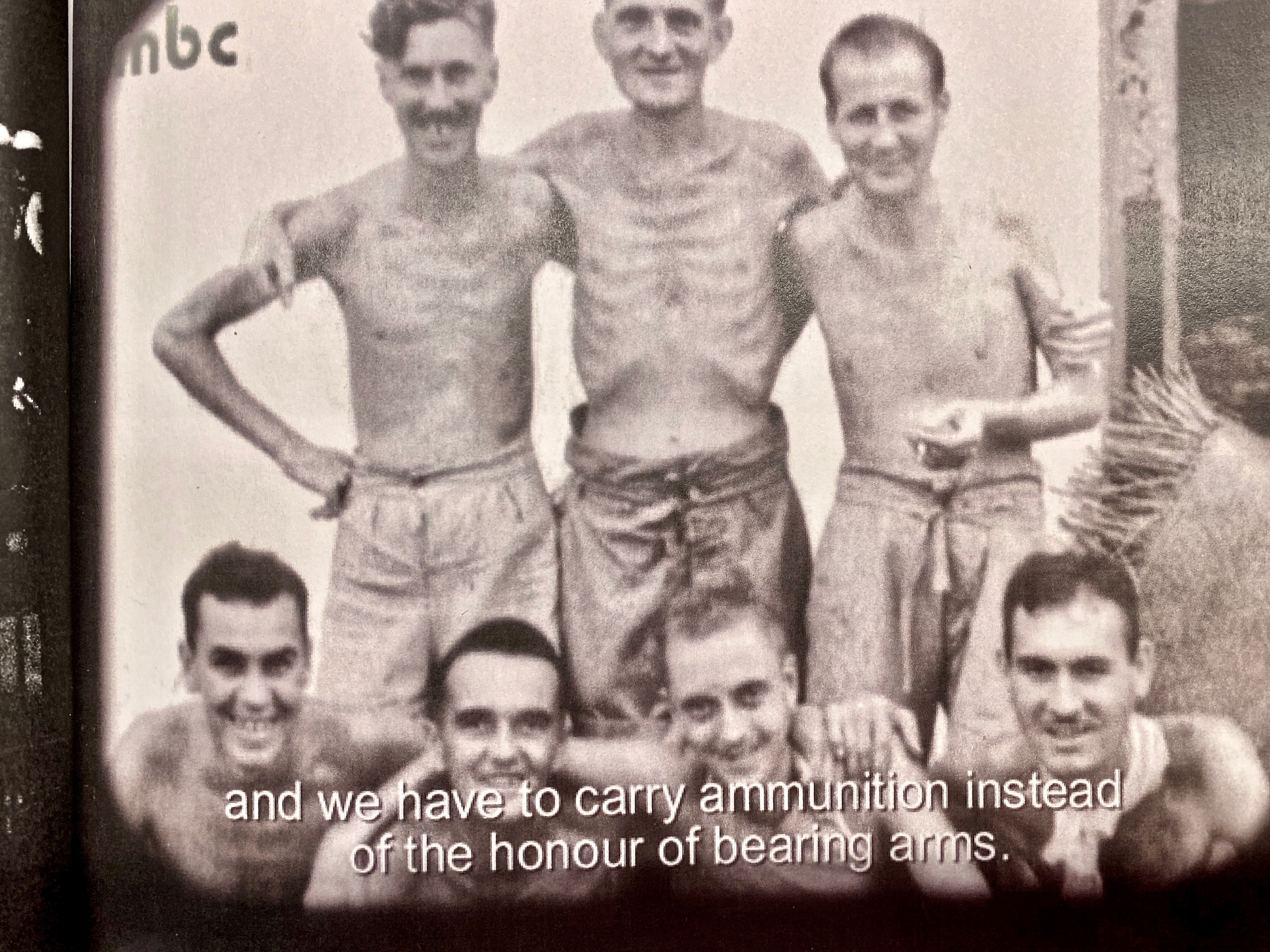 Footage of a bustling hyper-modern first world Kuala Lumpur is compared with others of the gritty and depressing back streets of Vienna. To lend authenticity to the documentary, the host also interviews "experts" like "Austrian historian Hans Henning Scharsach" and "Malaysian sociologist, Getruda Wong", from the fictional "School of Occidental and European Studies".
If the documentary comes across as completely believable and authentic, it is due in no small part to Wong's perfectionism and meticulous attention to detail. The show was scripted and produced on the scale of a real documentary, drawing from extensive research and collaborating with a trans-continental cast, crew and post-production team. Wong creates the illusion of a real alternative world where the East, or at least Malaysia, has always been the hegemonic power and the West, or Austria, the subaltern.
https://vimeo.com/143245563
 "Re-Looking is a hall of mirrors … We are never sure who is being blamed or being laughed at. Here is proud Malaysia … touched by post-Empire guilt, addressing the issues of its former colony. Here is proud Austria, struggling with its postcolonial hang-ups and finding its own identity."

Beverly Yong
Although the work was first presented almost twenty years ago, it finds a new resonance today, in an age when fake news, its proliferation, especially on Facebook and other social media platforms, and its impact have been cause for much concern. Wong, in a 2008 interview with curator Hou Hanru, said that his idea for the work was partly influenced by the aftermath of the 9/11 terrorist attacks on the Twin Towers of the World Trade Center in New York, when manipulated and fake information permeated even official news sources and it was difficult to tell what was true and what was false. He was struck by the discovery that information could be faked so easily and presented so authentically and wanted to recreate that slipperiness between fact and fiction in this work, in which the installation constantly plays with the merging of factual and fictional histories.
In Re-looking, Wong weaves a grand and apparently concrete narrative, produced from information gleaned from entirely fictitious primary and secondary sources which, nonetheless, were inspired by actual research into Malaysian and Austrian subjects. The work leads viewers to a slippery version of truth, to the liminal spaces between reality and imagination, leaving us to question the extent to which our realities are, in fact, malleable to agenda.
________________________________________________________________
Wong Hoy Cheong's Re-Looking was presented at the 50th Venice Biennale in 2003. A simplified iteration of the installation was presented at the National Gallery Singapore's Artist & Empire: (En)countering Colonial Legacies, October 2016 – March 2017.